Description
This project will study and characterize changes in HCP profiles of CHO cells expressing an antibody and cultivated over long time scales using fed batch cultivation. We will use proteomics approaches to measure statistically important changes in HCP profiles that happen over time. We will explore whether the observed changes result in HCP types or distributions that are difficult to remove using standard separation techniques.
How the Project May be Transformative and/or Benefit Society
By developing a better understanding of how HCP profiles change as a function of cell age, the industry will be better able to design and control processes to ensure high product quality.
Site: University of Delaware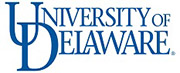 Project Leaders: Bramie Lenhoff and Kelvin Lee