Description
This project will develop reference host cells that can serve as an AMBIC-wide, and community-wide, resource to ensure that academic cell line development activities are performed on an industrially-relevant system. The development of a relevant set of reference cells, plus media and feeds, will allow a variety of studies to be performed on CHO cells in which the discoveries will support precompetitive research.
How the Project May be Transformative and/or Benefit Society
By advancing the use of a common reference cell, AMBIC will lead to a better understanding of important CHO cell characteristics and if used as a world-wide standard for academic and non-profit research organizations, these cells will provide a foundation to accelerate biomanufacturing improvements thereby bringing medicines to patients faster and more reliably than with current approaches.
Site(s): Clemson, Delaware, Johns Hopkins, UMass Lowel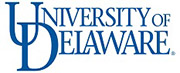 Project Leaders: Sarah Harcum, Kelvin Lee, Mike Betenbaugh, Seongkyu Yoon