A Centralized Model Leveraging Expertise and Fit
Addressing the complex problems in biopharmaceutical manufacturing, AMBIC is a multi-university center leveraging the skills of many faculty members across the Sites (4). This centralized model best aligns with our member interests and represents the interrelated expertise among the Sites. Coupling this expertise with the support and direction of  a growing number of leading biopharmaceutical companies, AMBIC is quickly becoming the single most recognized center of excellence in upstream mammalian cell culture biomanufacturing the United States.
Meet Our Team
Site Directors & Staff
Industrial Advisory Board Member Companies
University Sites
Johns Hopkins University brings to AMBIC expertise in CHO cell biology, biochemistry, and bioprocessing to improve the yields and quality of valuable commercial biopharmaceuticals including monoclonal antibodies and other recombinant proteins.

Clemson University bring to AMBIC expertise in advanced process control, bioreactor optimization, high-throughput genomic analysis, mammalia cell transcriptome analysis, metabolic flux analysis, and protein glycosylation.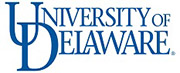 The University of Delaware brings to AMBIC expertise in genomic and proteomics,
metabolic flux analysis, as well as standardization issues.
The University of Massachusetts, Lowell brings to AMBIC expertise in platform process development, process analytics, and product characterization.